---
Written by CEO Nicholas Fink.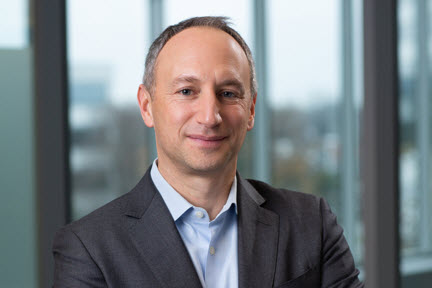 In 2021, we celebrated Fortune Brands' 10-year anniversary as a public company. While we have experienced impressive growth over the last decade, one thing has remained consistent — our commitment to doing the right thing for our people, our consumers, our partners and our communities. This commitment is deeply rooted in our culture and is reflected in our leading-edge products.
Our purpose extends to the way we conduct our work, making sure we take care of our teams, protect our environment and support our communities, all of which are part of our larger, collective home. Whether it's our commitment to maintain our best-in-class safety records, operate efficient manufacturing processes, develop products with sustainability in mind or setting high supply chain standards, we are looking beyond the house. It's simply the right thing to do, and all our stakeholders benefit.
In addition to delivering outstanding financial performance in 2021, we took actions to position the Company for the future, including making progress on key Environmental, Social and Governance focus areas.
Environmental Stewardship
In 2021, we set our first enterprise-wide environmental goals to reduce carbon emissions and use renewable energy, an important step in mitigating climate change. We have identified three areas in which we aspire to lead: water, wood and recycling. Moen's innovative Smart Water Network is paving the way for how consumers engage with and monitor their water use, providing important information and functionality to spot leaks and detect the chance of significant water loss before it occurs. The Smart Water Network is just one example of Mission Moen in action. Mission Moen is the brand's ambitious commitment to create innovative water-saving products with a goal of allowing end-users to save up to 1 trillion gallons of water by 2030. Moen is also making progress on its Mission Moen commitment to recover and repurpose 2,000 tons of ocean plastic by 2030. We continue to invest in more efficient capacity for one of our fastest-growing brands, Fiberon, whose PE composite products are made almost entirely from recycled wood and plastic. As a manufacturer, we are committed to continually finding ways to recycle water, improve energy efficiency, manage waste, and practice reuse and recycle wherever practicable.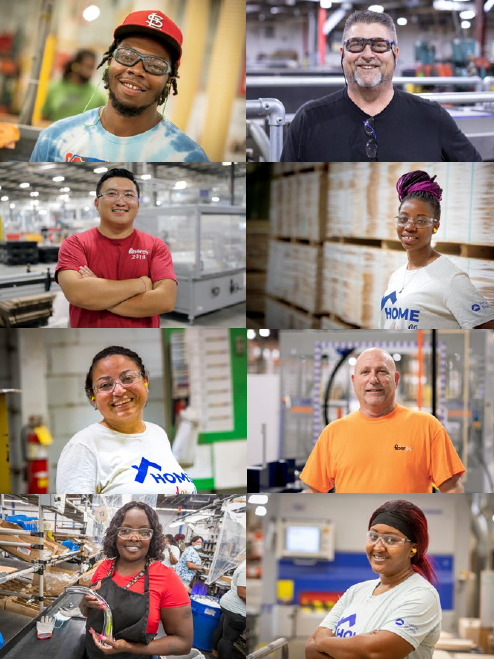 Valuing Our Associates
Safety is our top priority, and our safety records are among the best in the industry. We have a proven track record of ensuring all newly acquired companies meet our extremely high safety standards as quickly as possible; this is one of the ESG synergies we bring to our acquired businesses, adding value for everyone. We recognize employee wellbeing extends beyond just physical safety; we also provide meaningful health and wellness programs, including mental health resources.
During 2021, we developed a comprehensive equity strategy to further our Diversity, Equity and Inclusion initiatives. Our ESG Report provides more details about how we are Building a Home For All. We also conducted our first-ever global employee engagement survey. Given a workforce of approximately 28,000 people, many of whom work on plant floors and in distribution centers, we developed a systematized way to collect feedback. We are taking action based on the results. Continuing these surveys on a regular cadence demonstrates that we desire and appreciate associates' input, helps us identify areas for improvement and evaluate how effectively we are addressing what's important to our teams.
Our associates are key to our success; providing a safe and inclusive work environment, meaningful health benefits and resources are important components for how we can continue to attract and retain top talent.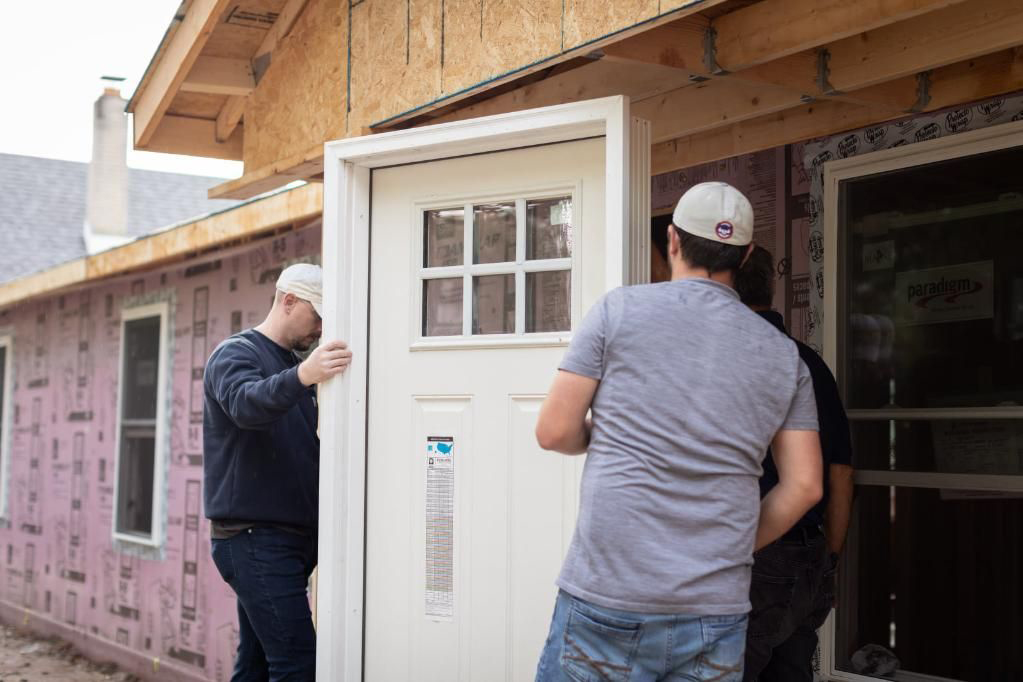 Supporting Our Communities
In 2021, we increased our level of community support and laid the groundwork for exciting multi-year partnerships with several nonprofits, including Rebuilding Together and Yellowstone Forever. These charitable initiatives are examples of how we are partnering with our communities to fulfill the dreams of home using our innovative and sustainable products and leveraging our passionate associates.
Enhanced ESG Reporting
Our more robust Environmental, Health & Safety data management platform has enabled us to expand our environmental disclosures. Our 2021 ESG Report now includes global environmental data, helping Fortune Brands and our stakeholders gain a more holistic view of our environmental impacts. This data will be critical for setting future goals and assessing our progress.
In 2021, we also published our first Sustainability Accounting Standards Board and Task Force on Climate- related Financial Disclosures indices. We recognize these two frameworks, in addition to the Global Reporting Initiative, to be some of the most helpful guideposts for our stakeholders to evaluate our ESG programs and performance.
Finally, we are providing more ESG touchpoints throughout the year. In 2021, we revitalized our website to better illustrate our ESG initiatives and focus areas, and we are sharing developments through social media and FBHS.com on an ongoing basis. In addition to our comprehensive ESG Report, we also provide a 2021 ESG Data Sheet on our website.
In Closing
I'm proud to lead a company where our associates are so passionate about realizing our purpose of fulfilling dreams of home in an ethical, responsible and sustainable way. I am also proud to share more with you about our high standards, our responsible supply chains, and our team's efforts to act responsibly and ethically every day. We will continue to build on our strong foundation to enable even greater progress ahead.
Follow