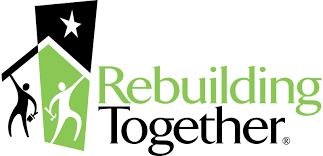 Dreams of Home Community Revitalization
Fortune Brands is proud to partner with Rebuilding Together to create the Dreams of Home community revitalization project. Rebuilding Together is a national nonprofit organization dedicated to repairing homes, revitalizing communities and rebuilding lives
Launched in 2021 with a $500,000 commitment to support critical home repairs for underserved neighbors, Dreams of Home projects are taking place in 2022 and 2023 near several of our operations, including the Chicago metro area; Northeastern Ohio; Rogue Valley, Oregon; and the greater Charlotte, North Carolina area.
"We are thankful for Fortune Brands' commitment to safe homes and communities. With their support we will have a tremendous impact on neighbors' health and overall quality of life." – Caroline Blakely, president and chief executive officer, Rebuilding Together
Fortune Brands associates will also have the opportunity to volunteer at project sites, making an impact on the communities in which they live and work.