---
Fortune Brands Innovations' Employee Resource Groups (ERG) are places where associates can network and learn from each other. We are happy to have such engaged associates sharing their time, skills and expertise with each other and our communities!
Recently, Madeline Oswalt, a Fortune Brands engineer and member of our Women's Engagement Network for STEM and Advocacy ERG, contributed a piece to the Society of Women Engineers. In it, she shares about her engineering career in the new product development (NPD) space, including what goes into new product development and how she enjoys being challenged in her role. In her post, Madeline says: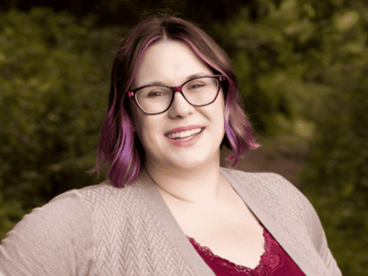 "Balancing business needs is one of the challenges in NPD I didn't expect to enjoy as much as I do. I spend a lot of time with marketing to understand margin, branding, product life cycle, etc. This helps me understand the cost and timing the business is expecting. I spend time with project management to see the full project picture and how my technical planning fits into the overall plan…
…Design work is the area of my job I love the most.  One of my favorite things is when we have brainstorming sessions early in a project; the opportunities seem endless, and we can be as creative as we want to hit the user requirements."
Engineering Jobs at Fortune Brands Innovations
Did you know that women are involved in 60% to 70% of home product purchasing decisions*? That's just one reason why having high representation of women in our leadership and product development teams is important in making sure we are designing to meet consumers' needs!
Fortune Brands is always looking to attract and retain engineers. The Women's Engagement Network for STEM and Advocacy, part of our Women's Impact Network, is a group that helps to support our women engineers and make sure they have access to development opportunities.
If you're an engineer looking for your next career opportunity, please search our engineering jobs, join our Talent Community and follow us on LinkedIn to stay connected.
*2022 U.S. consumer data from TraQline reports
Follow