---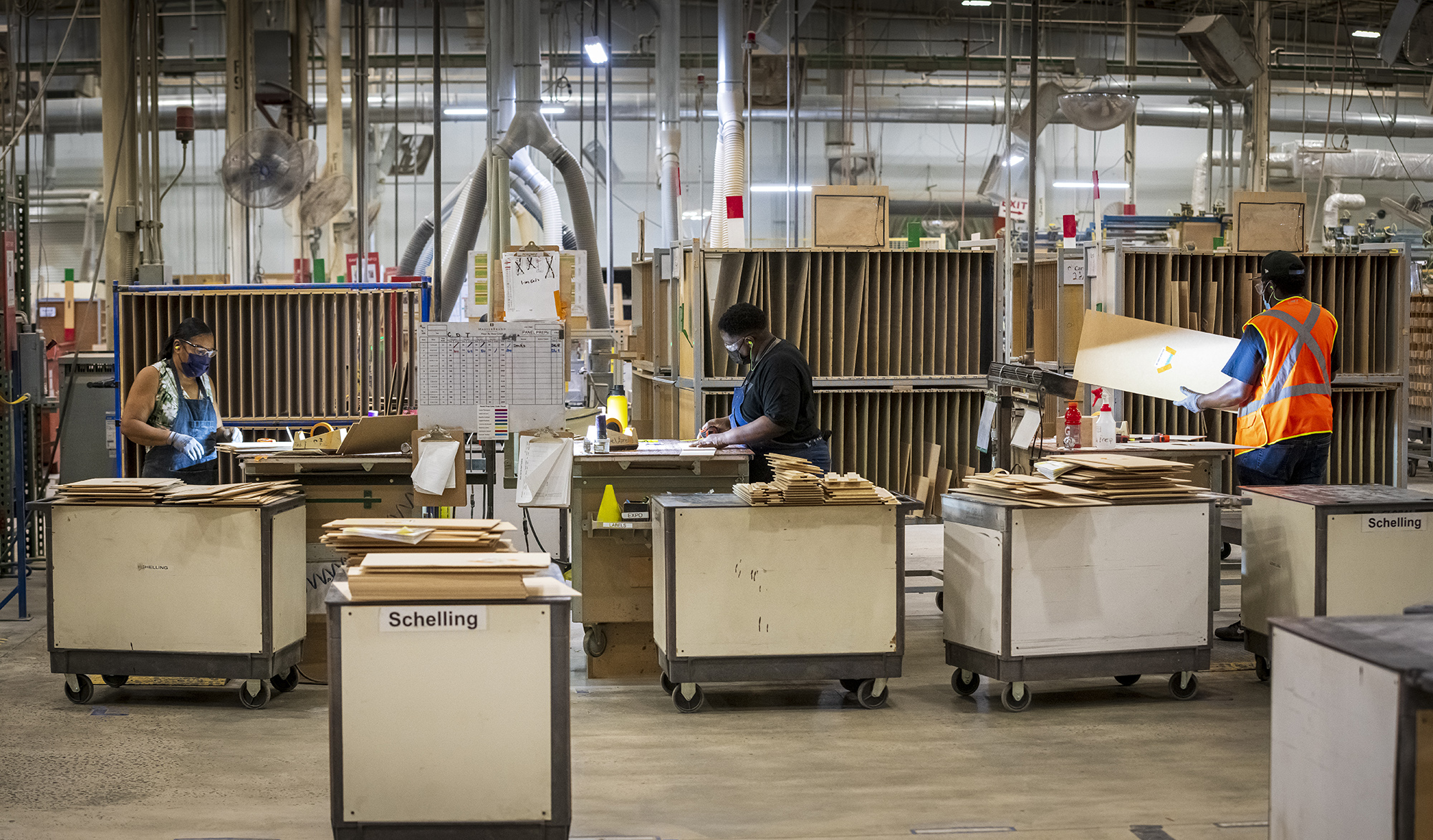 For Fortune Brands, zero safety incidents is always the goal.
And while it's hard for any manufacturer to achieve, we strive each day to reach this mark across the organization through making safety a part of our culture, focusing on continuous improvement, investing in our people and facilities and improving safety at the companies we acquire.
As the second post of our ongoing series highlighting safety across Fortune Brands, today we're going to dig deeper into two aspects of our safety strategy – investing in our people and facilities and improving safety at the companies we acquire.
Investments
When it comes to safety, Fortune Brands invests in its people first. Associates are trained to do their job safely and productively while meeting the high standards of product quality. Leaders are coached and guide associates through opportunities each day. They provide hands-on assistance and ensure all associates are following safety procedures.
The education process isn't a one-time thing; it continues over time as associates are encouraged to learn new skills, processes and best practices regularly.
In addition to investing in people, we also invest in equipment to be safe, compliant and ergonomically correct. Engineering controls are always the first choice of protection, followed by administrative and personal protective equipment. Fortune Brands has invested in many engineering controls such as machine guarding enhancements, interlocked doors and fencing, and lock-out / tag-out controls; all to prevent injuries.
Teams also look upstream when it comes to purchasing equipment, reviewing new equipment options to ensure they are purchasing the safest possible. They also work with manufacturers to implement improved safety features on the machines over time to continually meet new safety standards.
"In nearly 30 years with the company, I have never been turned down for a needed safety request," said Dennis McKinney, senior director, Environmental, Health and Safety. "If we need something to keep people safe, there is no question about it and most of the time improved safety conditions improve either productivity or quality."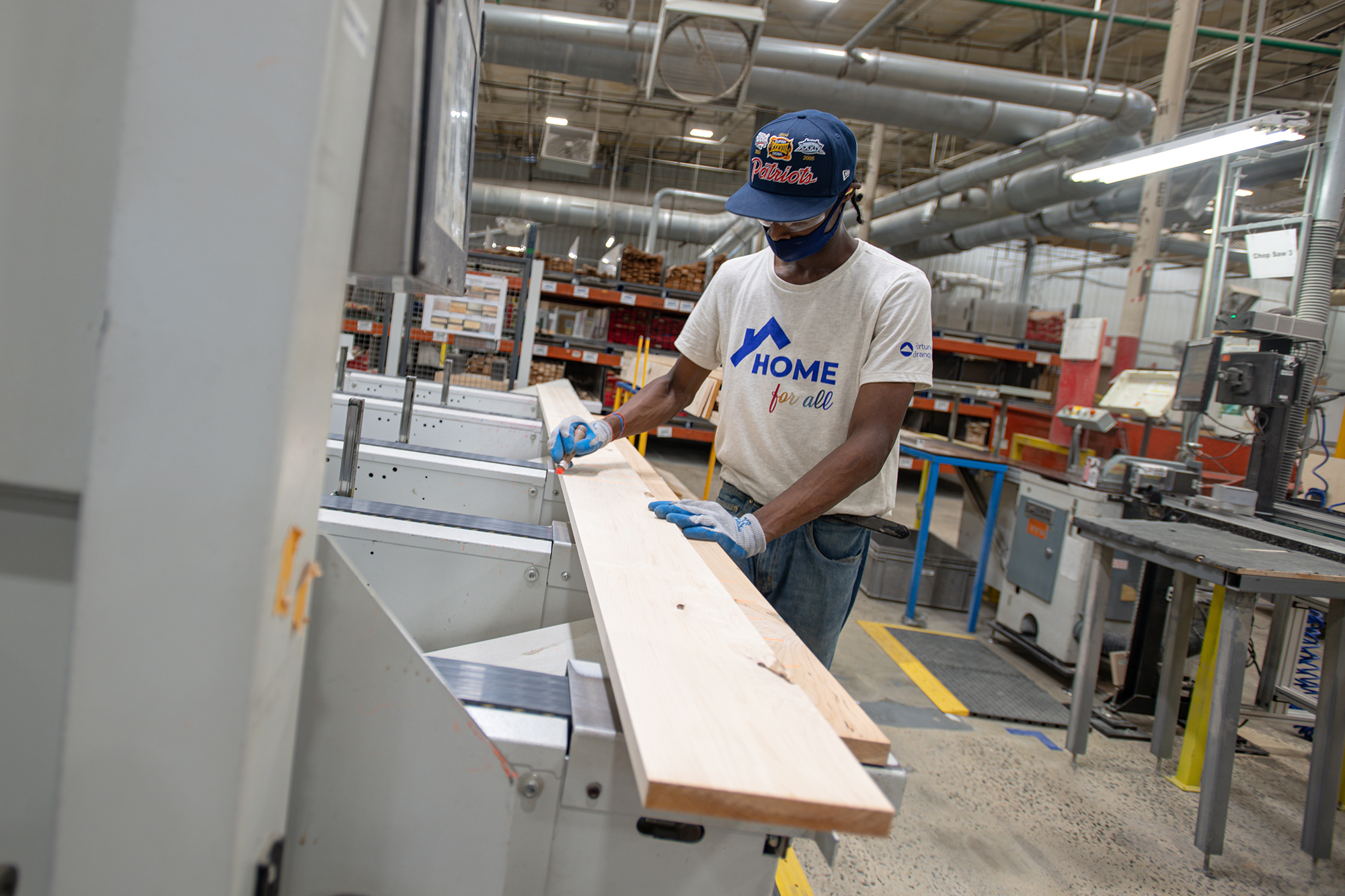 Improving Safety for Acquisitions
As a company that grows partially through acquisitions, Fortune Brands also brings safety to the companies that we acquire. In fact, we believe one of our most powerful mergers and acquisition synergies is that we make acquired companies safer through immediate assessment and investment in sustainable safety systems and establishment of safe work practices.
Our focus on safety starts during the consideration process of any new acquisition. During that due diligence period, EHS representatives go through the company's facilities to find potential hazards and areas of improvement. They also conduct a full environmental site inspection and look into its history to identify previous owners, events and clean ups. Following the review, a plan of improvements to be made in 30, 60 and 90 days is created.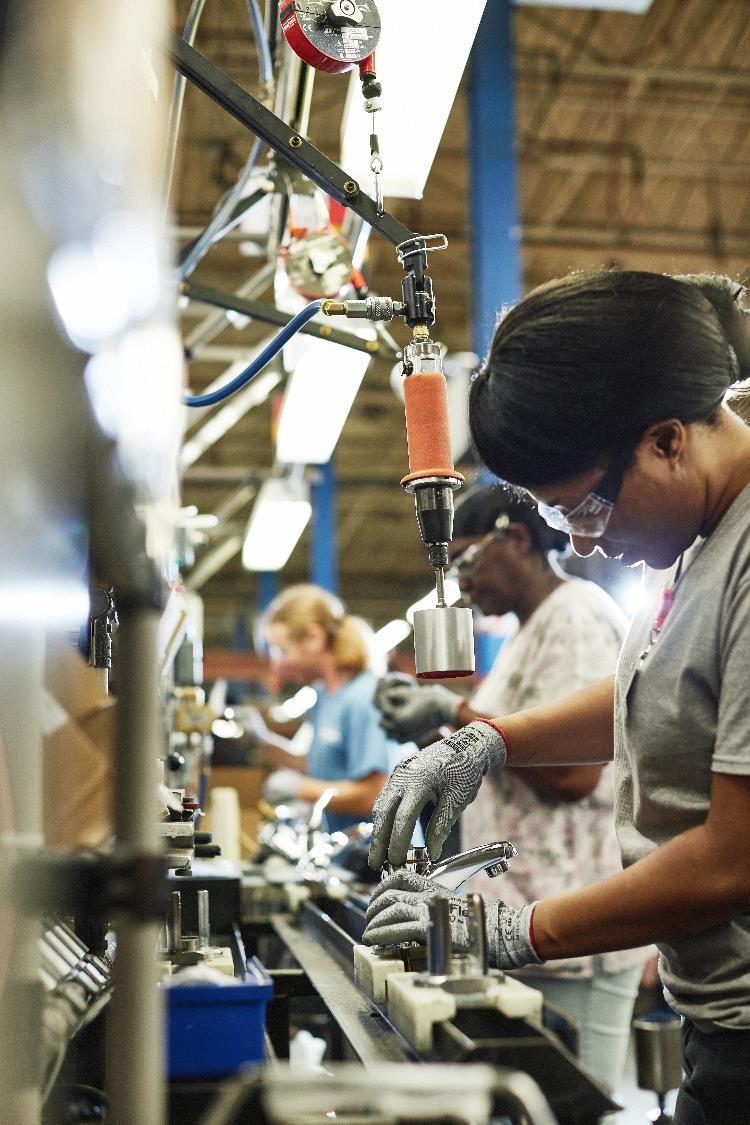 Spotlight: Immediate Investments into Safety at Fiberon  
The first time the team walked through the New London, North Carolina, facility, one thing stood out immediately.
At the facility's spur line, where railcars are loaded up with 16-foot composite decking boards, associates climbed up the cars without much protection – often finding themselves more than 10 feet in the air, holding a heavy board with nothing to stabilize them.
"These sorts of risks are unacceptable, and it immediately moved to the top of the list of improvements we would make following our acquisition," said McKinney.
As soon as Fortune Brands took ownership of Fiberon, the team put in protection for those associates, giving them a harness attached to a boom crane which allowed them to walk along the railcar safely. If they lost balance and fell, they would be caught by the harness.
This is just one of many safety improvements implemented following the acquisition, and after joining the Fortune Brands family, Fiberon has shown significant improvements in its safety metrics.
Fortune Brands follows the same plan for each of our acquisitions. And while the specific needs may change, companies always become safer when they join Fortune Brands.
Safety is the Priority
At Fortune Brands, safety really is priority one.
Through making it a key part of our culture, focusing on continuous improvement, investing in our people and facilities and improving safety and the facilities we acquire, Fortune Brands aims to have each associate come to work and leave safely each day.
Follow