---
Safety is one of our core values, so we are kicking off a series highlighting safety across Fortune Brands. Today, we're digging deeper into how we engage associates to continuously improve safety.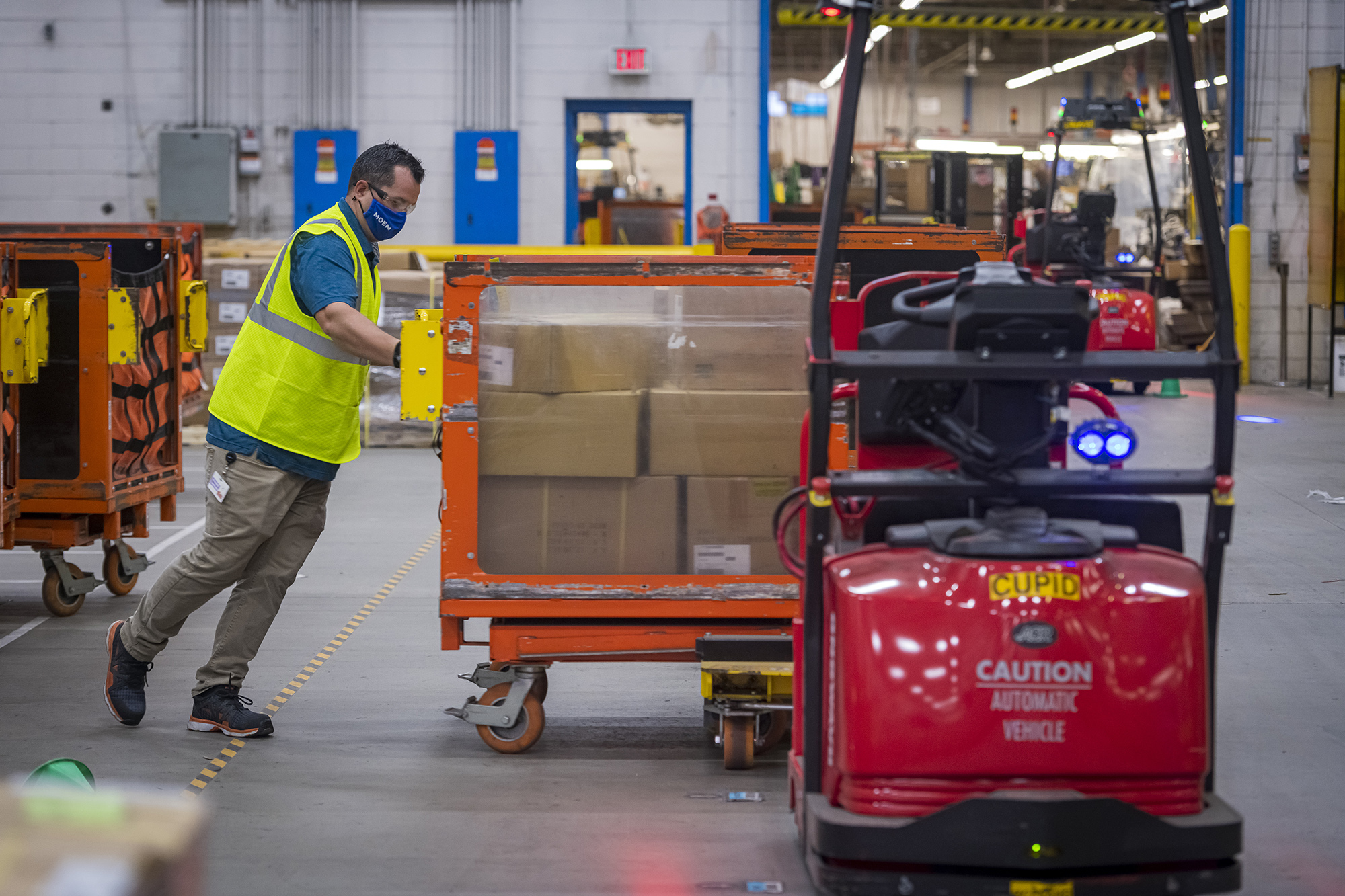 Not Content to Rest
This year, eight of our facilities marked an entire year without a single OSHA recordable safety incident. In addition, our Cabinets and Water Innovations (WINN) businesses' 2021 safety records were 3 times better than their peers' industry averages.*
Zero safety incidents is what we strive for at Fortune Brands, and while we are proud of our strong safety performance, we are always looking for ways to improve.
"Safety isn't a thing that you reach, it's something that you're always working toward," said Brice Grinstead, vice president, Environmental, Health, Safety and Security, MasterBrand Cabinets. "We push our teams to get better, meet quarterly to review data, discuss and adjust our plans and listen to feedback from our facilities. Safety doesn't stop and neither do our teams."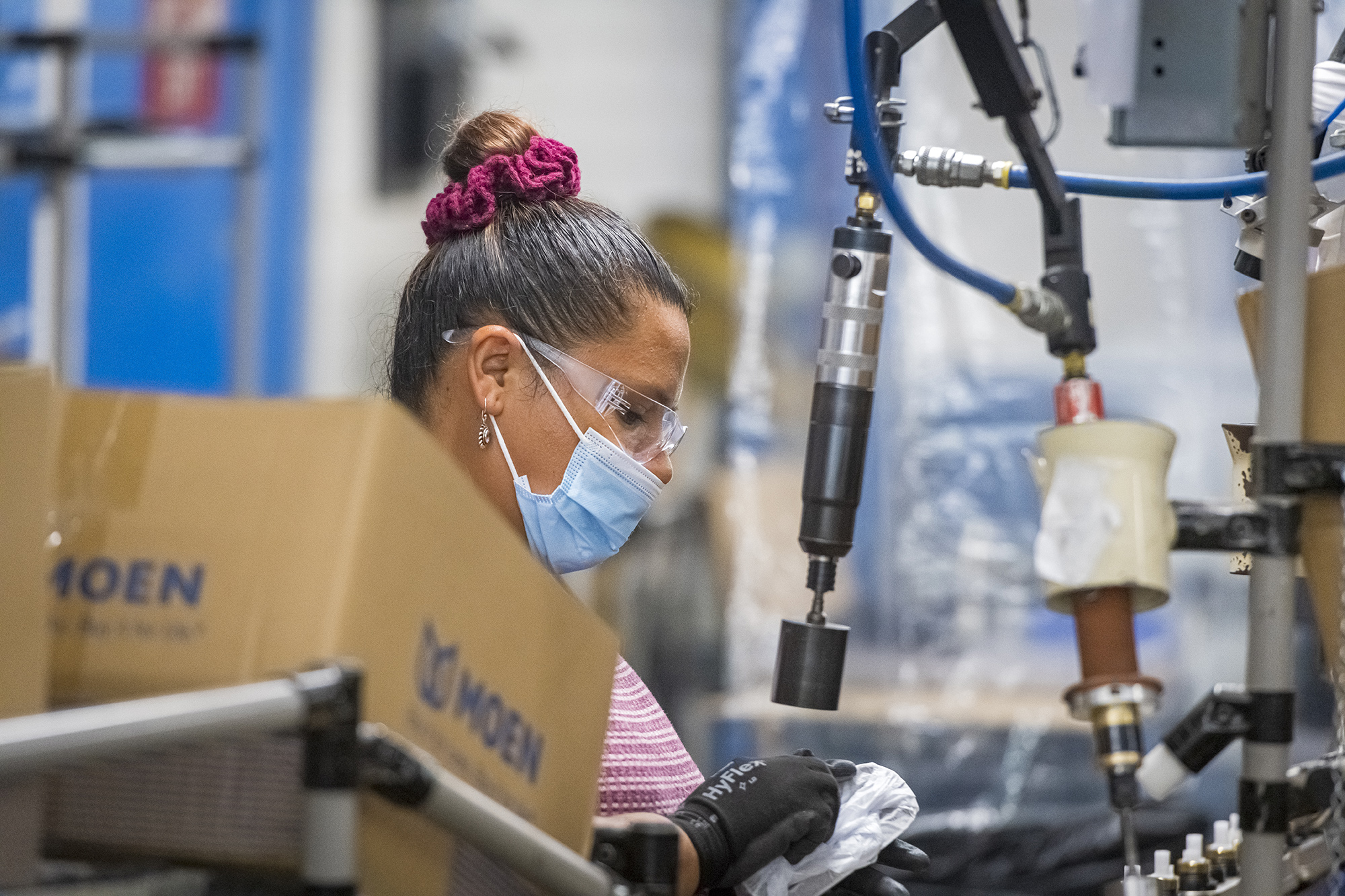 It Takes Everyone  
Every day, associates at all levels play an important role in maintaining a strong safety culture, which makes it imperative to involve individual contributors, managers and top leaders in our safety programs.
Across our Outdoors & Security plants, teams leverage daily huddles to discuss safety alongside production and quality. During huddles, associates are encouraged to raise questions, concerns or ideas for how to work safer and to celebrate safety wins.
"Daily huddles are a critical part of safety as they provide opportunities for all associates to speak up and share any risks or opportunities for improvement," said Stephen Filippone, general manager, Fiberon. "By being involved and engaged, our associates ensure the work environment is safe for them and their colleagues."
Safety is also a foundational element within MasterBrand Cabinets' Lean Manufacturing Events, which pull together associates and challenge them to find ways to reduce complexity in their workstreams and make work processes even safer.
Learning From Each Other
Many of our locations use associate-led teams to review incidents or near incidents, enabling associates to get to the root cause of an issue and empowering them to implement improvements to help stop or lessen the severity of injuries.
For example, a WINN manufacturing associate fell because they stepped in a marked-off area. The associate was uninjured, but a Learning Team was quickly set up to take a closer look at why someone would step where they weren't supposed to walk. After interviewing the department, the Learning Team discovered most of the associates had also stepped in the marked-off area because it helped them complete their task. Once the underlying issue was identified, the Learning Team implemented an easy solution to reduce the risk of falls.
Environmental Health & Safety (EHS) leaders across FBHS also meet quarterly to share progress on safety initiatives, discuss opportunities and share best practices.
Spotlight: WINN Global Safety Days
One way that WINN engages associates in safety is through its Global Safety Days. These events are hosted by the Global Operations Senior Leadership Team. The team invites EHS associates, plant managers and other operations associates to listen, learn and share from each other. During the event, plant and distribution center managers report out on their safety accomplishments and opportunities. To recognize big achievements, they also announce which WINN facilities win awards for Most Improved and Best Overall Performance.
This year, they added the Ergo Cup, a competition focused on ergonomics, which was identified as a key area of focus for the team as it is a big preventor of injury. For the competition, each facility can submit an ergonomics focused project for the year that is focused on hazard elimination and/or reduction. The facility with the best project wins a prize, and a runner up is awarded as well.
"Our Global Safety Days help us align with our colleagues across WINN and share best practices in a collaborative and transparent way, while also further building our safety culture by showing appreciation for those that have made exceptional contributions to their teams," said Steve Gittins, director, EHS and Security, WINN.
Global Safety Days emphasize our focus on continuous improvement, and that everyone is accountable for safety. Together with Daily Huddles, Lean events and Learning Teams, they provide a snapshot of the ways Fortune Brands engages associates in our constant journey to improve safety.
Safety is the Priority
At Fortune Brands, safety really is priority one and a foundational part of our culture.
Through making it a key part of our culture, focusing on continuous improvement, investing in our people and facilities and improving safety at the companies we acquire, Fortune Brands aims to have each associate come to work and leave safely each day.
Check back for more Safety Series posts!
*FBHS 2021 ESG Report pg. 35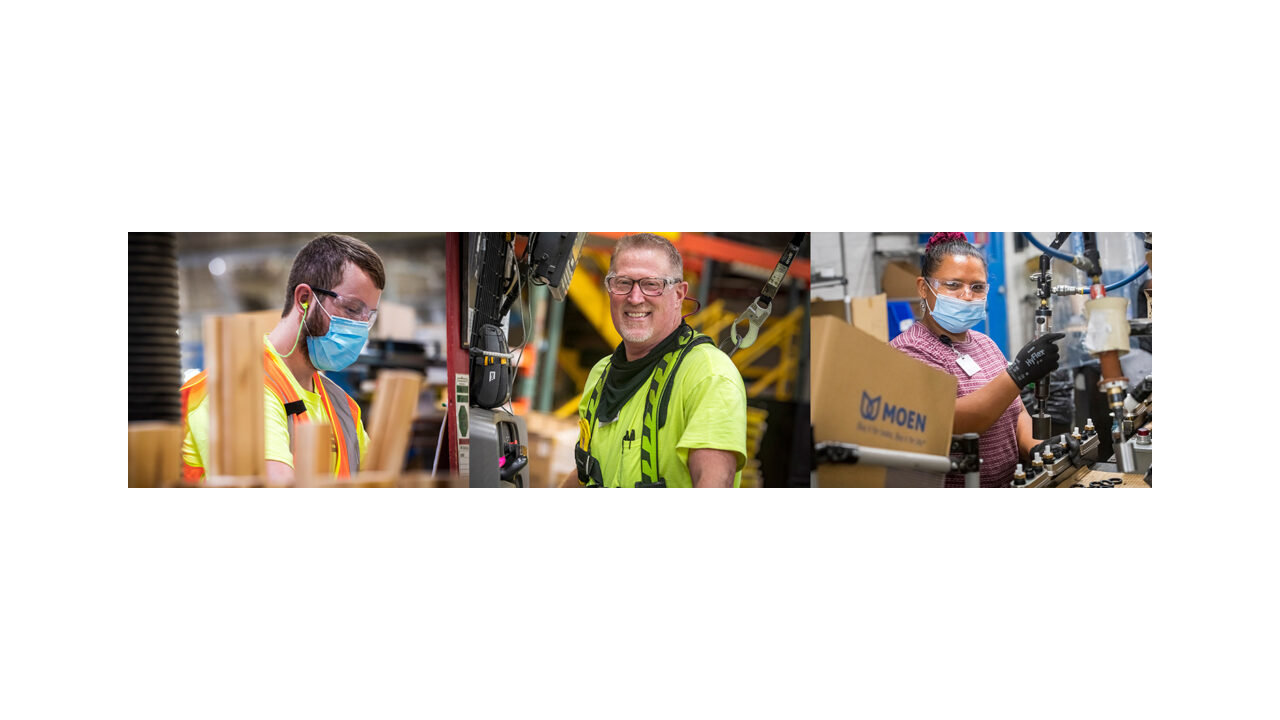 Follow