---

At Fortune Brands, we are focused on strong performance and growth, and our core values underscore the importance of inclusion to business success.
We aim to not only attract talented people from a variety of backgrounds, but also to create a culture where each associate feels respected, valued and can fully offer their unique perspectives and talents.
One of our primary tools for achieving this are our Employee Resource Groups (ERGs). With five in place – BEING (Black Employee Impact and Networking Group), Inspira (Hispanic associates), PACT (Parents and Caregivers Together), Pride Alliance (LGBTQIA+ associates) and WIN (Women's Impact Network) – we are proud to introduce our sixth ERG.
MERIT (Military Excellence Recruiting and Integration Team) is the newest Fortune Brands ERG and is focused on supporting Veterans through three pillars: Recruitment and Retention, Community Outreach and Veteran Support and Recognition.
The group recently hosted a kickoff event where they dug a bit deeper into each of these pillars and hosted Kyle Carpenter, the youngest living Medal of Honor recipient, who told his tremendous story of self sacrifice.
MERIT Co-Chair and Military Veteran Keith Harbeson shared the importance of having a Veteran-focused ERG at Fortune Brands.
"There are many Veterans who are looking to transfer from military to civilian life, and I believe it's important for companies like Fortune Brands to have a system in place to not only draw those people in, but to show that they have a support system when they join the company," said Harbeson. "These people bring tremendous value and life experience to our company and their colleagues, and I'm so excited about what we can accomplish with MERIT."
Recruitment and Retention
The group's first pillar – Recruitment and Retention – is spearheaded by Johnny Keel, recruitment chair, and looks at ways to bring Veterans into the company.
"The goal is to recruit members and sponsors for MERIT at each Fortune Brands location to show that Veterans have a support system wherever they are," said Keel. "Then we want to start looking outside the company to recruit Veterans by letting them know that we're a military friendly company."
Community Outreach
Jason McCook, committee member for MERIT and retired military Veteran, leads the group's second pillar, and shared his thoughts on the importance of Fortune Brands engaging with the Veteran community.
"I like to say that 'America is the Home of the Free because of the Brave'; we have lots of freedoms to enjoy life because of the sacrifices of Veterans and active-duty military members across the nation," said McCook. "We need to give back to this community and engage with them so they feel less isolated when they return to civilian life. We hope that MERIT will provide a network to help them with this transition."
Veteran Support and Recognition
The group's third pillar – Veteran Support and Recognition – looks at ways to make Veterans within the company feel more supported and recognized. Harbeson believes this allows Veterans to more easily share their talents and experiences with colleagues.
"The military offers a unique experience; it's very different from everyday life," said Harbeson. "It teaches you valuable lessons about teamwork and leadership, and that perspective can be extremely useful in business. By recognizing our own Veterans at Fortune Brands, we hope they can provide mentorship to other associates and share the valuable lessons they learned while in service."
Pillars in Action: Recognizing and Learning from Veterans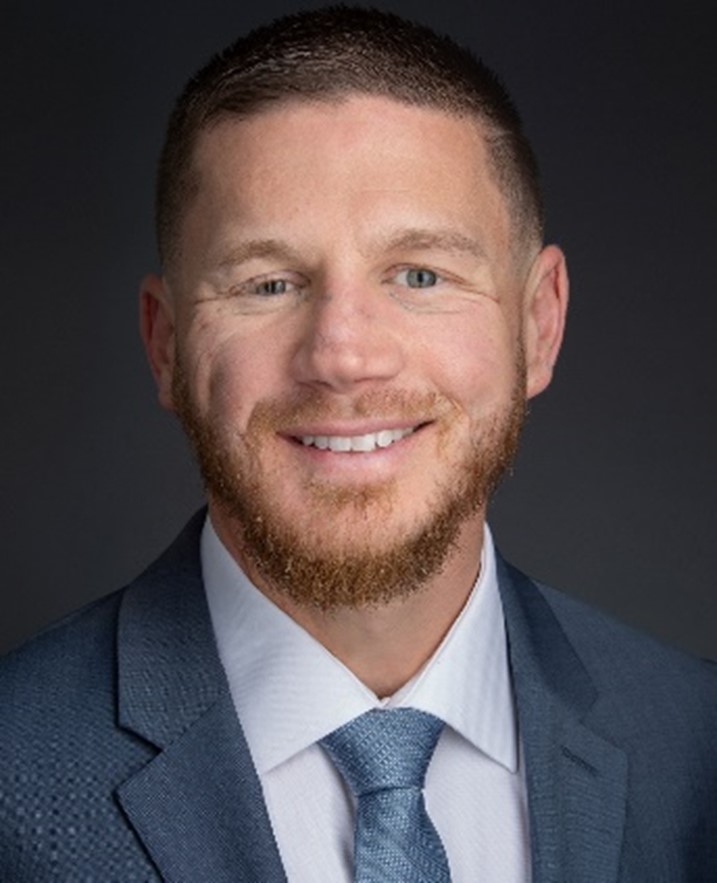 To close the meeting, the group invited Kyle Carpenter, the youngest living Medal of Honor recipient to tell his story with associates. In 2010, Carpenter jumped on a grenade during military service to protect his company. This act of self-sacrifice left him severely and extensively injured and hospitalized for more than four months. In telling his story, he highlighted a number of lessons he learned since the experience.
"Appreciate the small things, be kind to others and let those you love know that you love them," said Carpenter. "When life gets hard, trust there is a bigger plan and purpose; and in the end, you will be stronger for it."
MERIT is open to all Fortune Brands associates. Associates can join MERIT, or any of the Fortune Brands Employee Resource Groups, by reaching out to their HR business partner to learn more.
Follow